From time to time, we have Irish Setter pups available to good homes. Please review the process for obtaining a pup from us on our Client Questionnaire page.
Past
Pella's Hope's Pride Lakeside Irish Setters (Pride) - was bred to - Mademoiselle Maybelline (Maybelline)
Date of Birth: April 17th, 2019
Sire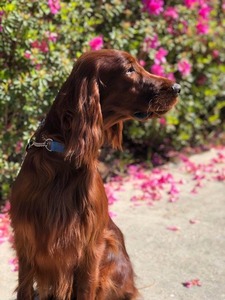 View Profile
Dam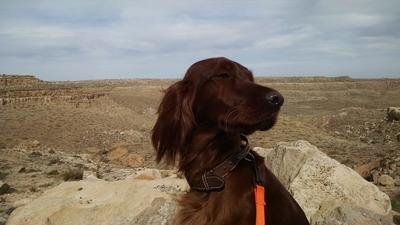 View Profile
All puppies from this pairing have been placed, please check back near the end of 2019 for our 2020 litter plans.

I encourage interested parties to contact me early on, these quality puppies will be reserved very quickly and you must be pre-approved before you may reserve one.
I am actively seeking either a co-own or guardian home for my pick of litter female. Guardian homes must be within 3 hours of Leslie Arkansas, Co-owns may be placed further.